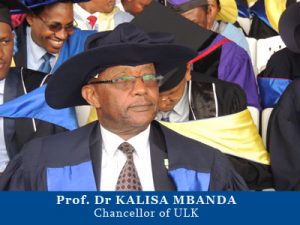 1. EDUCATION
PhD es Science (Biology), UCL, Louvain-La-Neuve, BELGIUM,
Tropical Agriculture Engineer, UCL, Louvain-La Neuve, BELGIUM.
2. PROFESSIONAL EXPERIENCE:
Freelance Consultant 2008- : with MINALOC, RLDSF (Rwanda Local Development Support Fund)FARG (Fond d'Appui aux Rescapés du Génocide, GPO Ltd (Global Professional Organization), IMANZI Ltd, MINAGRI/RSSP, LWH (Rural Sector Support Project, Land husbandry, Water Harvesting and Hillside Irrigation), MINICOM/OPM (Oxford Policy Management), MIFOTRA/CEI (Centre for Employment Initiatives Ltd), FAO (Food and Agriculture Organisation), UNECA (UN Economic Commission for Africa), SNV (Nederland Cooperation Organisation), IFAD (International Fund for Agriculture Development), NFPO (National Forum of Political Organisations), RPNPD (Rwandan Parliamentary Network for Population and Development), CDF (Common Development Fund), MINALOC/UNEF-FBS (United Nations Equipment Fund-Fonds Belge de Survie).
MINEDUC: Rector of ISAE (Higher Institute of Agriculture and Animal Husbandry), 2003-2007;
KIGALI CITY: Chairman of Kigali City Council, 2006
MINECOFIN: National Expert for Strategic Planning, in charge of Agriculture, Rural Development and Environment Sector 2000-2003;
MINEDUC/National University of Rwanda: Dean of Faculty of Agriculture, 1995-1998;
UNDP: Expert for Eco-development and Community-Base Projects, in charge of Planning and Monitoring, 1990-1995, Consultant for Regional Rehabilitation and Development Plan 1998-99.
The main attributions of the Chancellor of ULK are :
To preside over the academic year opening ceremonies of the University;
To preside over the graduation ceremonies;
To award academic titles, award merits and excellence titles;
To attend other events or meetings when appropriate.
The Chancellor is replaced by the Chairperson of the Board of Directors when he/she is absent during graduation and other merit titles awarding.