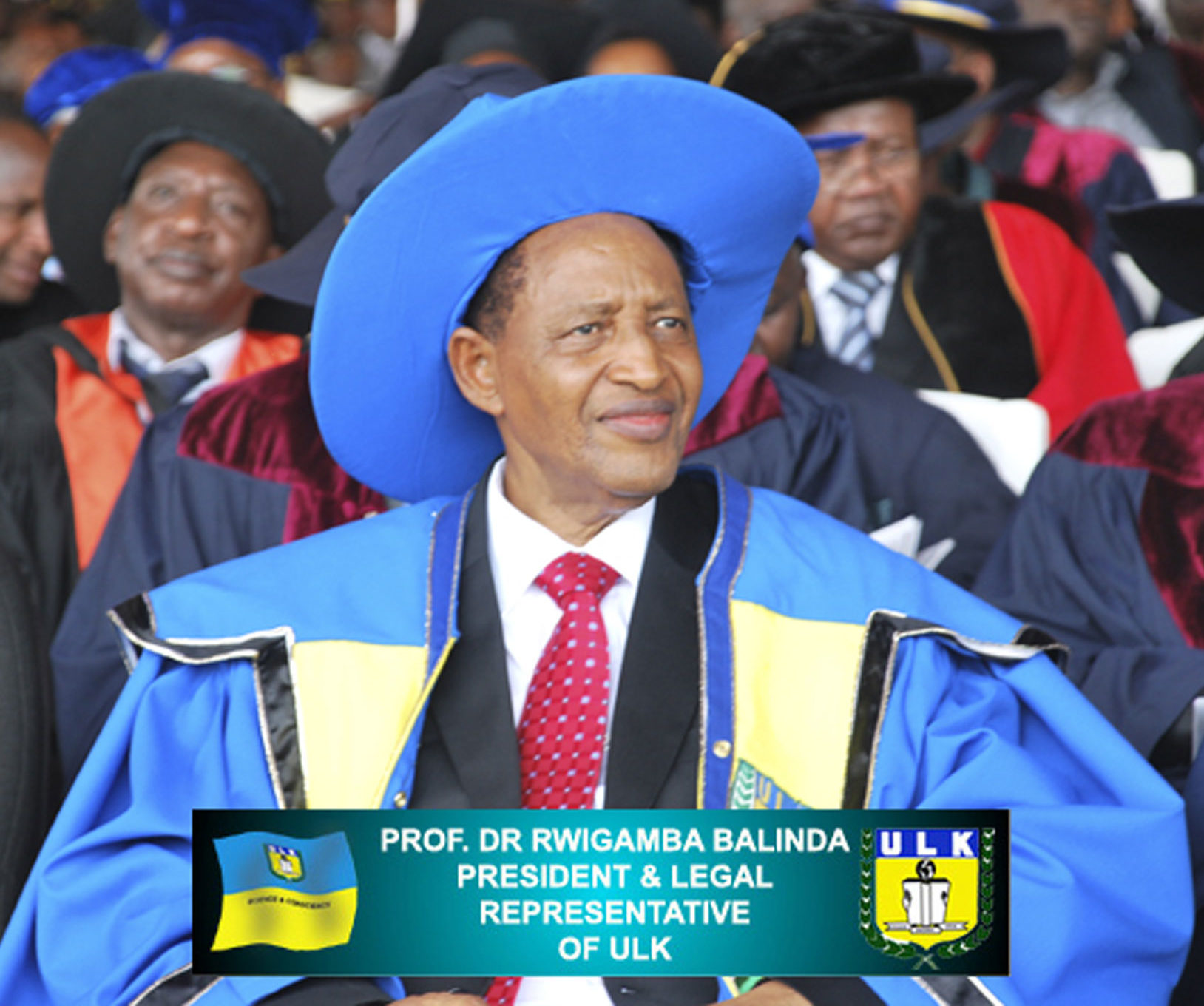 I welcome you all to Kigali Independent University ULK, the university whose inception goes back to 1996. I decided to open this university when I realized that Rwandans and the world at large needed a place that provided an extraordinary education. To this end, I began to put the necessities in place to erect one of the best higher learning institutions in the nation.
Like any other forward-looking entrepreneur, I pursued this goal with a strong vision in mind. By design, ULK is a university in the heart of Africa that is committed to educational excellence, it attracts highly motivated students and highly qualified personnel who are endowed with strong ethical values that will enable them to lead and catalyze the nation's development.
ULK helps young men and women from various parts of the world earn world-class degrees in various fields of specialization. Year in and year out, a considerable number of our graduates obtain excellent jobs in the marketplace. The reason is clear: They choose specializations that companies demand. But, more importantly, our students are trained to become job creators through various lessons in management and entrepreneurship. As a result, graduates who do not wish to work for others are well prepared to create their own businesses using the skills and knowledge they obtained from our university.
The exceptional performance of our students in the marketplace did not materialize from thin air. It is a direct result of their educational environment, which instills the highest moral values, such as integrity, humility, determination, and excellence. The four principles of ULK — faith in God, knowing one's mission on earth, strong ethical values, positive thinking—also contribute to the uniqueness of our students. These principles enable our graduates to make a difference in the marketplace. Indeed, it is impossible to fail if you have faith in God and abide by the remaining principles.
Moreover, ULK's success is not measured solely through graduates' performance in the marketplace. Evaluations and reviews by independent accrediting agencies consistently rank ULK at the top of the ladder among private institutions of higher learning in Rwanda and second after University of Rwanda, which is a public school.
Given the achievements made so far, ULK is determined to keep the momentum going by providing our students with the knowledge and skills needed to transform the world into a better place for all members of the human family. In the same perspective, we will continue to equip ULK with modern facilities to remain among the universities whose programs and services are globally appreciated.
May God bless you!
Prof. Dr. RWIGAMBA BALINDA
Founder and President of ULK.