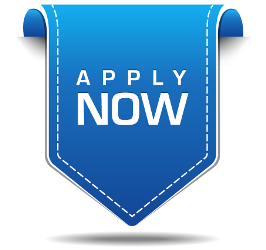 Kigali Independent University ULK is pleased to inform the general public that it has an online application system that enables people to apply for admission without having to move from where they are. Therefore, we call upon you all to benefit from this golden opportunity to save your time and apply via our online system which can be accessed by clicking on the following link.
ULK has availed computer labs to help those who would like to apply using ULK computers.
ONLINE APPLICATION FORM (USER
GUIDE)
Dear valuable applicant, we thank you very much for your interest to join Kigali Independent University ULK, ranking the first among private universities operating in Rwanda. Below is the guide on how you can proceed when applying for admission:
STEP ONE: Faculty of Choice
Ø Campus: as the University has two campuses (Kigali Independent University ULK Kigali Campus and Gisenyi Campus) you will choose one of your choice.
Ø Academic Year: select the academic year to enroll in.
Ø Application Type: select Undergraduate (when you wish to register in Year one), select Undergraduate from other university (when you wish to transfer your credits), select Polytechnic when you want to develop hands on skills,
Ø Program: Select the area of specialization of your choice (taking into account your academic background);
Ø Class: Select Year one if firstly joining university, or any other year (when transferring credits from another university),
Ø Section: select day if you wish to follow courses taught during daytime, select evening if you wish to follow courses taught in evening, the weekend for courses taught during weekend time,
CLICK "NEXT" TO GO TO THE NEXT STEP
STEP TWO: Student Profile
Ø Name: write correctly your names as written in your high school certificate(diplome)
Ø Gender: select your gender (sex) accordingly
Ø Email Address: write clearly your email address
Ø Phone No: Write correctly your active telephone number by including country code
Ø Date of Birth: Type the day, month and year when you were born.(e.g.: 03/23/2020)
Ø Place of Birth: Type the city and Country where you were born (e.g.: Kigali-Rwanda)
Ø Current Address: Type the current city and country where you are now living (e.g.: Gisozi Sector, Gasabo District, Kigali City- Rwanda)
Ø District: Type the current District (Commune) where you live
Ø Country of Birth: Select the country where you were born (e.g.: Tchade)
Ø Nationality: Type your nationality (e.g.: Rwandese)
Ø National ID: Type your national identity number
Ø Passport No: Type your passport number
Ø Father Name: Type your father's names
Ø Mother Name: Type your mother's names
Ø Remarks: Type any comment you want to make or any further information not mentioned above
CLICK "NEXT" TO GO TO THE NEXT STEP
STEP THREE: Secondary School
Ø Name of School: Type the name of school where you completed your high school studies or (e.g.: Groupe Scolaire Kacyiru)
Ø Address: Type the city/district and country where the school is located (Huye-Rwanda)
Ø Section Frequented: Specify the combination you did (e.g.: Mathematics-Computer science-Economics/MCE), Section attended (e.g.: Sciences humaines)
Ø Marks Obtained: Type the aggregate/percentage obtained (e.g.: 45 or 65%)
Ø Grade or Percent Obtained: type the grade obtained in each subject and the aggregate (e.g.: Mathematics: C, Chemistry: E, Biology: A, Entrepreneurship: A, General paper: S. Aggregate: 56) or type marks obtained in each subject and then total percentage)
Ø No of Diploma: Type the number of your certificate or Diploma
Ø Year of Termination: Type the year when you completed your High School.
Ø Transcripts/Certificate: attach your certificate or certificate and transcripts (for transferring students)
CLICK "NEXT" TO GO TO THE NEXT STEP
STEP FOUR: Other Information
Ø Department Studied: Type the department you have been attending (e.g.: Business management). This applies for only students transferring credits from other universities
Ø Transcripts/Certificate: a transferring student attaches both certificate and transcripts of levels covered
Ø Class Completed: a transferring student specifies which year(s) or level(s) already done
Ø Reason to leave HLI: Briefly write down the reason why you want to transfer from the university you have been attending to another one.
CLICK "NEXT" TO GO TO THE NEXT STEP
STEP FIVE: Sponsor/Payment
Ø Check NO (if you are self-sponsored) or YES (if you have a sponsor)
CLICK "NEXT" TO GO TO THE NEXT STEP
STEP SIX: Registration Fees (take this step after getting eligibility approval i.e. provisional admission)
Ø Fee Amount: the registration fee that displays is the amount to deposit at the university bank account as found on University website www.ulk.ac.rw
Ø Bank: Specify by selecting the bank in which registration fee was deposited
Ø Payment Date: Type the date when the deposit of registration fee was made
Ø Bank Slip No.: carefully type the bank slip number in the provided space
Ø Upload Bank Slip: upload/attach the bank slip bearing the same number recorded above under "bank slip No"
Ø Remarks: Type any comment you feel like you want to make
CLICK "SUBMIT REGISTRATION FEE" TO GO TO THE NEXT STEP
STEP SEVEN: Submit Application
Before clicking "Submit application" you must "check the box (
)" to confirm you agree that the above given information is true. Finally click "submit application." This is the end of the process.
Thank you very much for you precious decision to join us, we shall assess your application as soon as possible and provide with you a timely feedback.
You are most welcome!
We hope you will find this useful.
May God bless you!