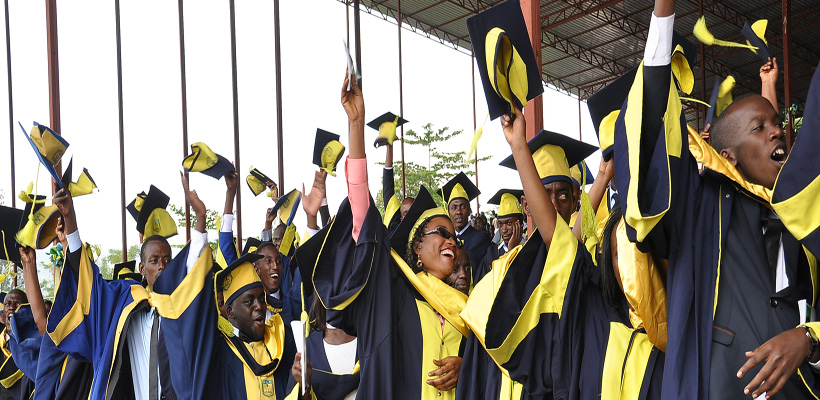 Kigali Independent University ULK is a private institution of higher learning founded on 15th March, 1996 and now governed by the new Law N° 010/2021 of 16/02/2021 determining the Organization of Education; the Law N° 66/2018 of 30/08/2018 regulating Labour in Rwanda; the Presidential Order N°51/01 of 13/07/2010 establishing quality standards in higher learning institutions; the ULK Statutes, the present Internal Regulations and Academic Regulations.
Kigali Independent University ULK is destined to stand out as a remarkable university for excellence at the heart of Africa with highly motivated students and high qualified personnel endowed with elevated ethical values.
The mission of ULK is to educate, teach, conduct research and serve the community. The fundamental mission of ULK is to provide the students with a training which will enable them to become actors and organizers of a complete development of the nation.
Despite ULK's legal status of "private institution", meaning that it functions using its own means, ULK takes patience and allows gradual payments from students who don't have the capacity to pay the fees at once. Furthermore, RWIGAMBA BALINDA's FOUNDATION has assisted students deprived of financial capacities with a grant (a loan), without any interest. Since its creation in 2001 until the academic year 2018-2019, the Foundation has granted bursaries to 2,882 students of ULK (Kigali and Gisenyi Campuses) to help them complete their university studies.
The philosophy of ULK is based on four fundamental principles:
To have faith in God;
To know your mission on earth;
To live ethical values;
To have positive thoughts.
The motto of Kigali Independent University ULK is "Science and Conscience".
The values of Kigali Independent University ULK are "Integrity, Humility, Determination and Excellence".