Rwanda-German Entrepreneurship Summer School to be virtually held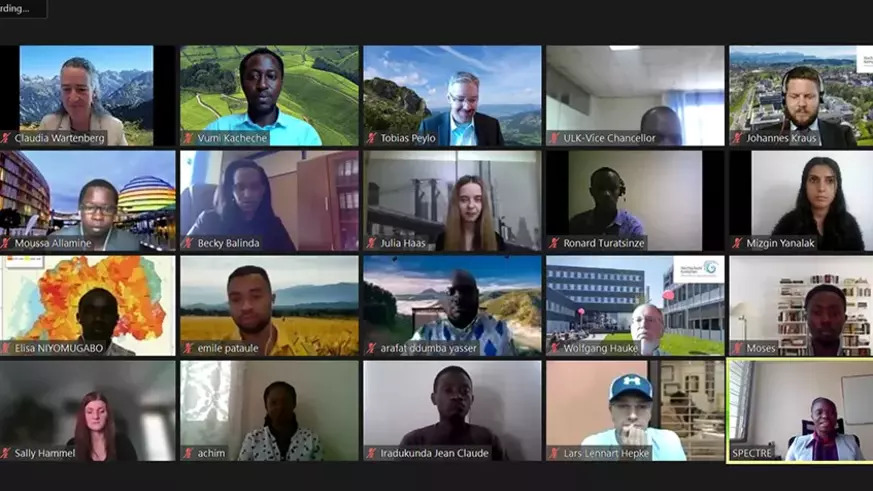 With the global pandemic continuing to wreak havoc around the world, a number of activities and businesses are now being carried out online as an alternative. The same applies for the second edition of the International Entrepreneurship Summer School (ESS) -2021 which is set to be digitally held. As vindicated by the organizers, the virtual event will bring together twenty five students from two higher learning institutions, notably Kigali Independent University ULK and Kempten University of Applied Sciences, Germany and it is expected to run for two weeks effective from Monday, August 9.
When COVID-19 was still at its embryonic stage last year, the Summer School event took place in a hybrid format with part of it covered virtually while the remaining was covered physically.
As usual, this event comes with a theme which goes 'aspiring to inspire youth-led entrepreneurship' and as expounded by the organizers, the aim is to empower young people with creative and innovative entrepreneurship skills.
Throwing some light on the essence of the Entrepreneurship Summer School, the officials say that it is well linked with Rwanda's Entrepreneurship Development Policy (EDP), especially in these pillars: human capital and management and entrepreneurship culture.
In his keynote address delivered virtually on Monday, August 9, Prof. Dr Sekibibi Ezechiel, the Vice Chancellor of ULK highlighted that the Summer School will serve as an opportunity for Rwandan students to navigate the outside world for what it has to offer.
"The workshop will act as a springboard to open a wide range of opportunities to our entrepreneurship students and facilitate them in their entrepreneurial journey," he was quoted as saying.
He academician added that there is need for people to acquire knowledge and skills enabling them to discover the opportunities offered by the world.
"A learning experience that transcends boundaries and aims to increase entrepreneurship competency, is what we need and hope to achieve in this workshop," he added.
David Ngiriyeza, one of the entrepreneurship summer school alumni, has managed to make commendable strides, based on the skills obtained from this workshop.  He opened opened his own company, "Proof Made" which manufactures different food products from Soya.
In a period not exceeding one year, his company has employed seven workers and can earn more than Rwf800, 000 in a month.He attributes the achievement to the skills gained from this workshop.
Speaking at the meeting, Jeanne d'Arc Umurerwa, the Deputy Country Director of DSIK, said that the organization is committed to supporting these initiatives which complement the Entrepreneurship Development Policy (EDP) beyond the Entrepreneurship Summer School.
"We are committed to working with partners beyond this, and support all forms of entrepreneurial skills that heighten the student's enterprise development maturity levels," she underscored.
It is worth noting that the event is one of the multi-partnership initiatives between German Sparkassenstiftung for International Cooperation (DSIK), Kigali Independent University ULK and Kempten University of Applied Sciences, Germany.