CLOSURE CEREMONIES OF THE 3RD PHASE OF COMPETITIONS ON "NDI UMUNYARWANDA-Igitekerezo-ngenga cy'ukubaho kwacu" AT KIGALI INDEPENDENT UNIVERSITY ULK
Thursday 27 July 2023, Unity Club Intwararumuri launched officially Ubumwe n'Ubudaheranwa ULK Club. These ceremonies were attended by Unity Club members including but not limited to Hon. Amb. Mukaruriza Monique, the Guest of Honour, together with ES of Unity Club, Hon. Regine Iyamuremye, State minister in MININFRA, Hon. Uwase Patricie, the Chairperson of BK Group, Hon. Habyarimana Beatha, District Executive Administrator of Gasabo District, Umwali Pauline, and Gakwaya Jean Pierre, who is 'Umutahira w'Akarere ka Gasabo'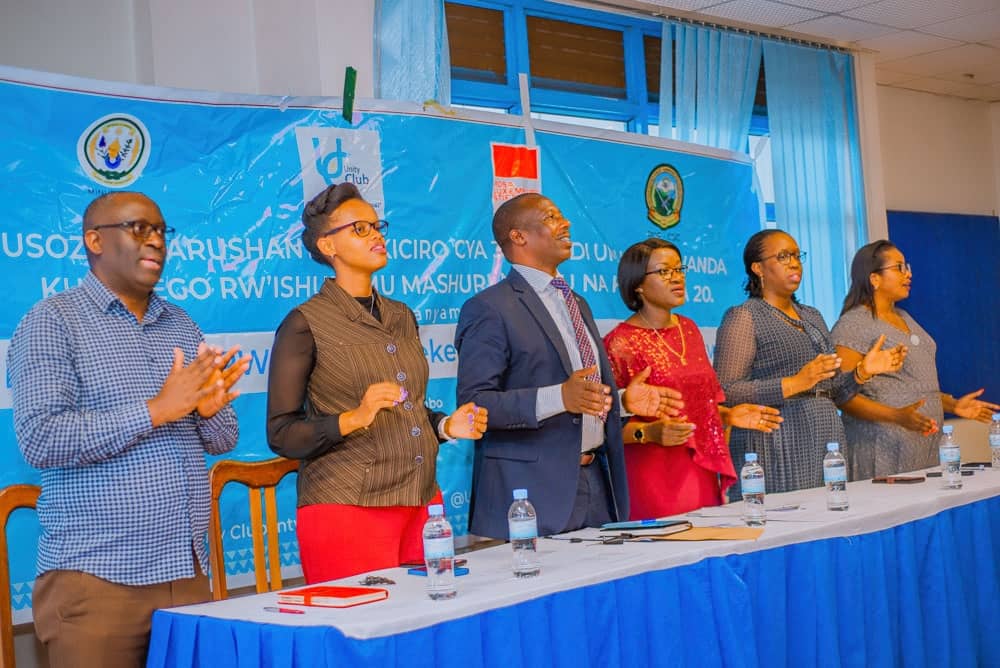 The Vice-Chancellor of Kigali Independent University ULK expressed his deep gratitude to H.E Paul Kagame and The First Lady and Patron of unity Club, Jeannette Kagame, to have always been on the lead of digging for the sustainable solution that would keep Rwandans united. He was much appreciative to Unity Club members present for their usual support, encouragement and cooperation.
Thus, the crowd in attendance was delighted with songs and poems of the best performers in competitions organised by Unity Club in 20 universities in Rwanda. The theme of the competition was "NDI UMUNYARWANDA, Igitekerezo-ngenga cy'ukubaho kwacu" and the Champions were Niyifasha Esther in songs and the poet Uwimbabazi Lydia. These were awarded and certified as participants and champions.
Among the artists participated in these competitions were Ruvugabigwi Mahmoud who entertained the audience in hip-hop in line with the theme and Ndanyuzwe Pacifique, a talented young Rwandan artist.
It is within these ceremonies that ULK Ubumwe n'Ubudaheranwa Club Committee was officially launched and received a start-up fund for their activities.
Through her message, Hon. Amb. Mukaruriza Monique took conveyed her gratitude message to H.E Paul Kagame and The First Lady, Jeannette for their tireless efforts in reviving unity among Rwandans. She thanked the University for the endless efforts and support all along the activities of Unity Club in both ULK campuses. She emphasized on that Ndi Umunyarwanda should not be a programme, rather a whole lifestyle.  She urged the youth to protect, love and promote Rwanda and its values at any costs.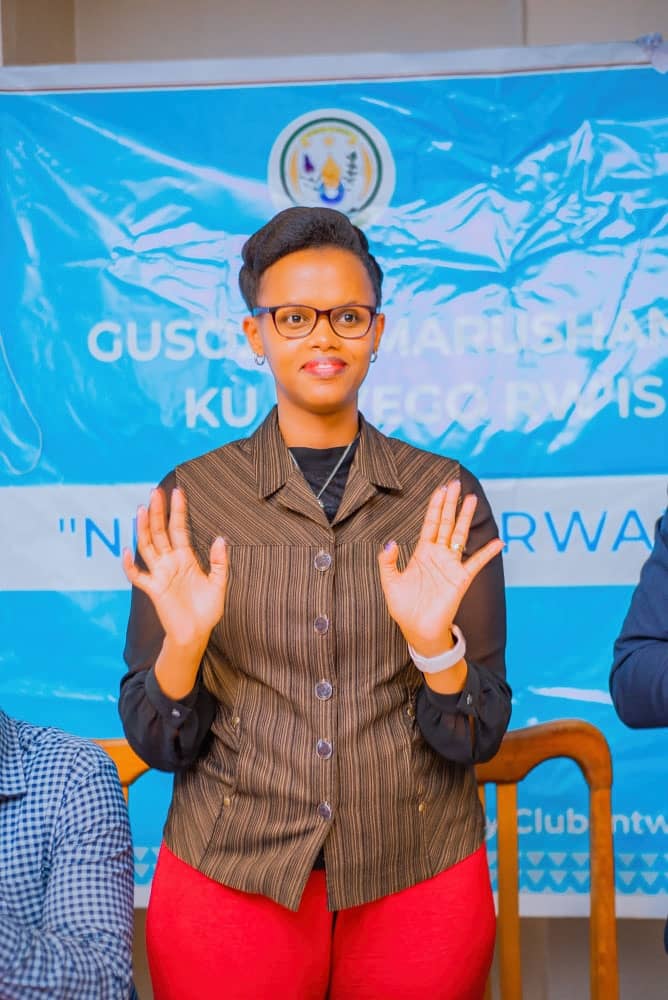 Lastly, memories were to be saved in pictures taken.