THE STUDY TRIP VISIT OF 118 STUDENTS FROM MUHABURA INTEGRATED POLYTECHNIC COLLEGE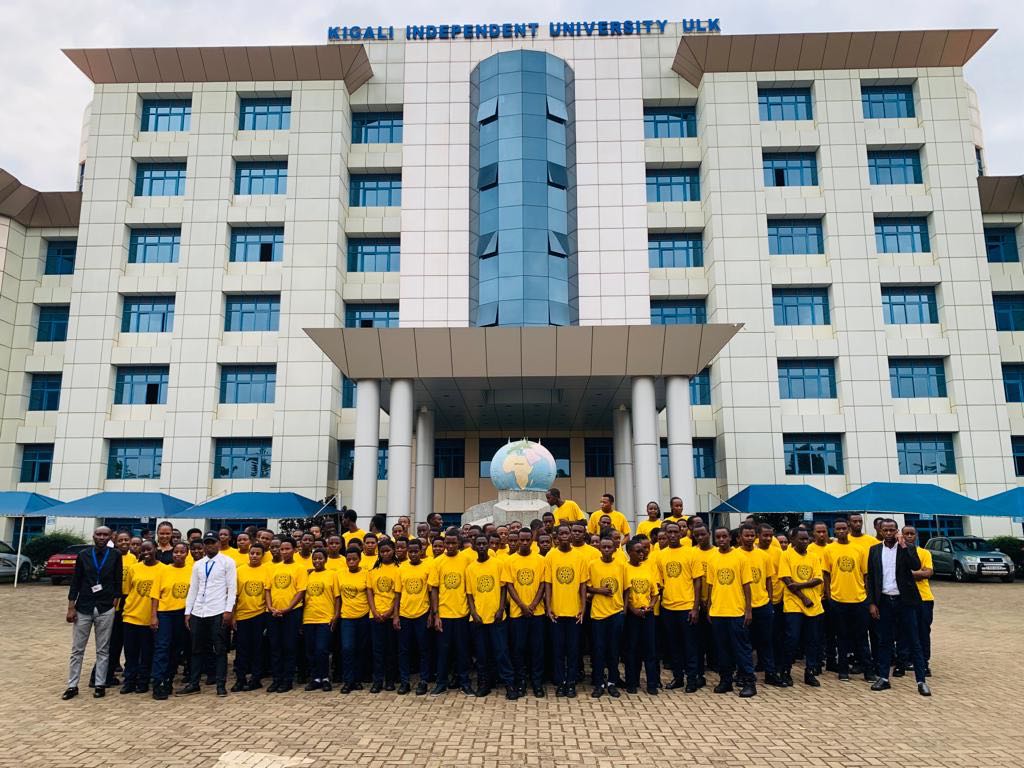 On Wednesday, 14th June 2023, a group of 118 students with 3 guides from Muhabura Integrated Polytechnic College embarked on a study trip to ULK as per the request provided on 07/06/2023 and was approved by the Vice Chancellor on 12/06/2023 under working hand in hand with IT Team and School of Computer Science. The purpose of this visit was to provide the students with an opportunity to enhance their networking skills and gain a practical understanding of network infrastructure.
The trip had Objectives like to familiarize the students with network infrastructure and its components, to provide hands-on experience in configuring and troubleshooting network devices, to enable networking students to interact and network with professionals and experts in the field and to enhance the students' knowledge of current networking technologies and trends.
This study trip was meticulously planned to ensure that the students gained maximum exposure and practical knowledge. Various activities were conducted.
Upon arrival, the students were hosted by the ULK school of computer science and IT Team with a warm welcome and introduced them to the university mission, vision and an overview of the various programs and courses offered by ULK.
In their stay, visitors took on a comprehensive tour of ULK's networking infrastructure. They visited the server rooms (Main Server and FAC 1 Server), data centers, and network operation center (NOC). Knowledgeable technicians and ULK IT Manager explained the functioning and importance of various networking components, such as routers, switches, servers, and cables.
Lastly, renowned professionals and experts in the field were invited to deliver talks to enrich the students' understanding of the networking industry. The team on visit had the opportunity to interact with these experts, ask questions, and gain insights into the latest networking trends and career opportunities.
As sounding success of this trip, students who participated enhanced Practical Skills. The hands-on workshops provided the students with practical experience in configuring and troubleshooting network devices. This experience will be invaluable as they pursue their careers in networking.
Another thing is that they expanded knowledge. The expert talks and discussions exposed the students to current networking technologies and trends. They gained a deeper understanding of emerging concepts and challenges in the field, which will help them stay updated in the dynamic world of networking.
Moreover, the study trip served as a source of motivation and inspiration for the students. Witnessing ULK's state-of-the-art infrastructure and interacting with experts in the field boosted their enthusiasm and reinforced their career aspirations.
As per the inspiration, the team had an opportunity to detail more about ULK, its departments, and how it's a good platform that may help them to expand their skills in different fields when they are at the level of joining a university level.
All in all, the study trip to ULK for the 118 participating students proved to be an enriching experience in terms of networking skills, infrastructure knowledge, and industry connections. The hands-on workshops and expert talks enabled the students to expand their practical skills, gain valuable insights, and establish connections for their future careers. The trip successfully achieved its objectives of enhancing networking knowledge and inspiring students to pursue careers in the field. ULK's commitment to providing a valuable learning experience was evident throughout the visit, making it a memorable and impactful study trip for all participants.