ULK Students attend the third edition of the International Entrepreneurship Summer School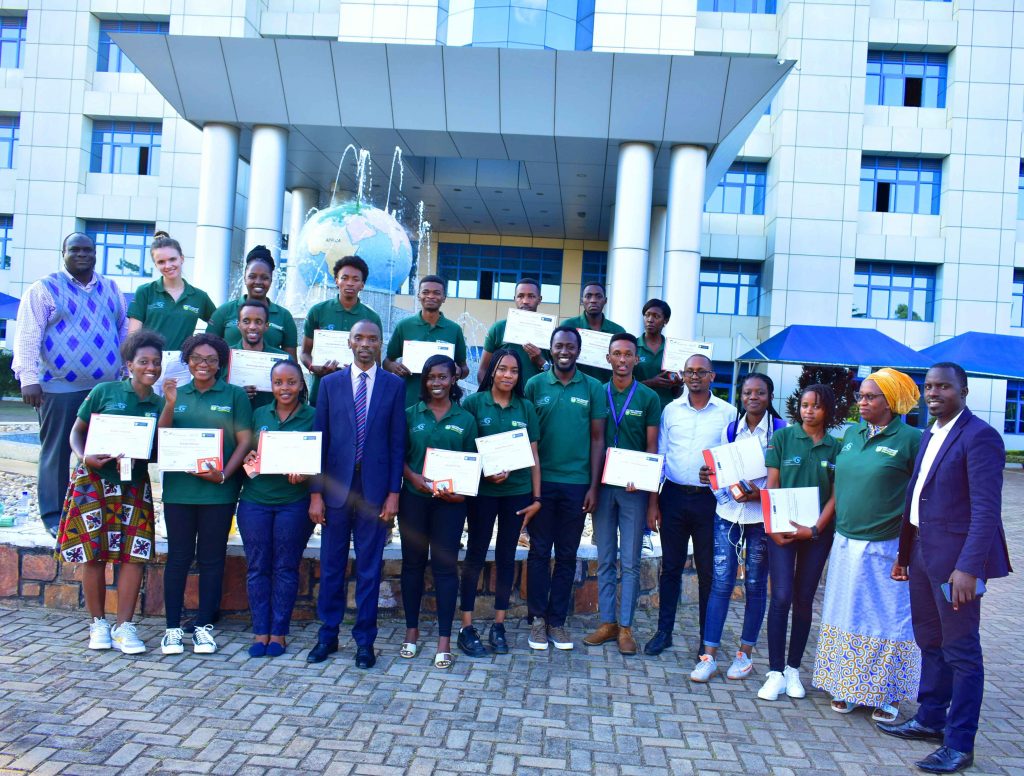 In September 2019, Kigali Independent University ULK entered into partnership with DSIK and Kempten University of Applied Sciences from Germany to mutually boost their students' entrepreneurial skills. This year's edition was digitally held with ULK students both campuses taking part using the University's online but Hybrid  system. As Ddumba Arafat, one of the ULK students' mentors said, fourteen (14) students represented Kigali Independent University ULK in this year's edition.  This year's edition kick-started on 7th June, 2022.
The International Entrepreneurship Summer School does not only center on matters having to do with Entrepreneurship but it also tackles other disciplines. For instance in the evening of Friday 10th June 2022, ULK students showcased the culture of Rwanda to help their German counterparts get to know what the Rwandan culture and values are all about.
UWASE Claudine, one of the students representing Kigali Independent University ULK, put it that exchange on culture enables both sides to learn more about the culture of the other country without having to travel for physical experience.
As clearly indicated on their website, DSIK is a German organization which provides proactive support to financial institutions that sustainably foster economic and social development. Besides, DSIK goal is to assist partner institutions in Eastern Africa to become more professional and thus, able to provide their customers with permanent access to adequate financial services. DSIK's main target groups are small and medium-sized enterprises, as well as poor and socially marginalised groups.
Ddumba Arafat expounded that every year, one student is selected to be offered a professional internship by DSIK after assessing the student's professional skills.
"The partnership with DSIK is of great significance as our students benefit from it in a number of ways. Apart from these entrepreneurship summer school skills, the organization gives us chance to select the best students so that in turn they may also select the best of the best to offer a professional internship", he said.
It is worth noting that two students from ULK Gisenyi Campus and 12 from Kigali campus attended this year's edition.