HEC EXHIBITION EVENT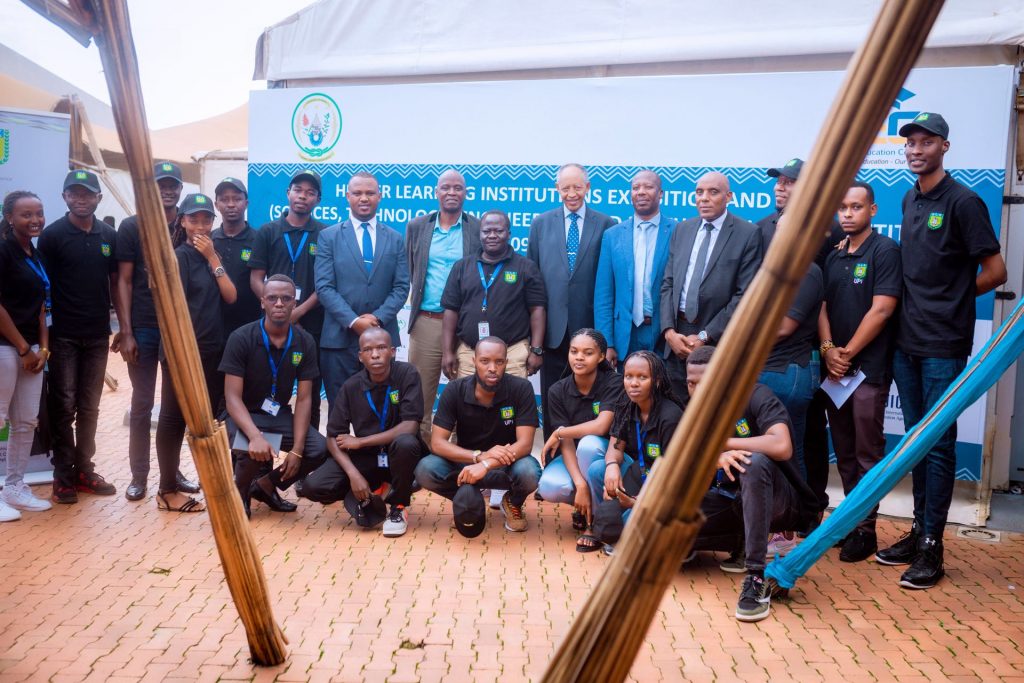 Kigali Independent University (ULK) and ULK Polytechnic Institute (UPI) recently took part in the HEC Exhibition, which was a three-day event held at the Kigali Conference and Exhibition Village from May 9th to 13th 2023. This exhibition provided a platform for students and lecturers from ULK and UPI to showcase their work to compete with other Higher Learning Education Institutions in Rwanda.
ULK and UPI actively participated in the exhibition by presenting informative displays. They offered interactive experiences for visitors and provided informational materials to enhance their understanding. The STEM Competition featured two projects selected from ULK's School of Science and Technology and UPI, highlighting the innovative work taking place in both general education and polytechnic fields. Other innovative projects, products, and services from various Higher Learning Institutions and Stakeholders were also showcased during the exhibition. The stands of both ULK and UPI displayed a variety of activities that competed favorably with the other Higher Learning Institutions that participated during the exhibition.
During the closing session, a ceremony was held to award five best selected projects. The HEC Exhibition celebrated diverse talents, innovations, and achievements of participants from different fields and backgrounds. It fostered a dynamic and vibrant environment, where attendees had the opportunity to explore a wide range of exhibits spanning science, technology, arts, and humanities. The exhibition showcased groundbreaking projects and research, demonstrating the advancements made across various disciplines. Furthermore, the event also facilitated networking and collaboration among participants through workshops, presentations, and panel discussions. These activities provided valuable insights and opportunities for sharing knowledge.
Overall, the HEC Exhibition proved to be a successful and engaging event, celebrating the accomplishments and potential of individuals across diverse fields. It served as a catalyst to inspire creativity, foster innovation, and encourage collaboration, leaving a lasting impact on attendees and the wider community. This comprehensive display of talents and innovations made the HEC Exhibition a valuable platform for knowledge sharing and collaboration, which will result into achievement of the NST1 of the Government of Rwanda.