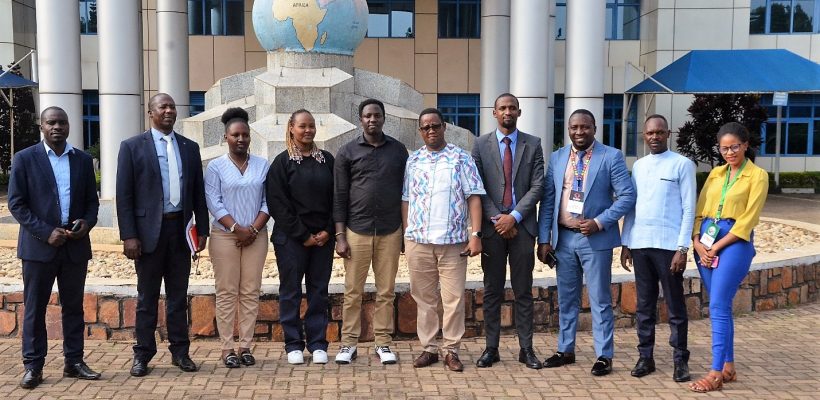 PANAFRICAN COMMITTEE ESTABLISHED AT ULK
On 16th February 2023, a delegation from the Pan-African Movement(PAM), Rwandan Chapter, led by Dr Eric NDUSHABANDI visited Kigali Independent University ULK to deliver a public lecture on the essence of the movement. It was a session in which both Dr. Eric NDUSHABANDI and Uwamahoro Nadia from PAM Rwanda addressed the audience.
In his welcome remarks, Prof. Dr NKUNDABATWARE Innocent, Vice Chancellor of Kigali Independent University ULK thanked PAM-Rwanda for the delegation sent and he went further to call upon the audience to embrace the African ideology of sticking themselves together for the realization of the continental targets.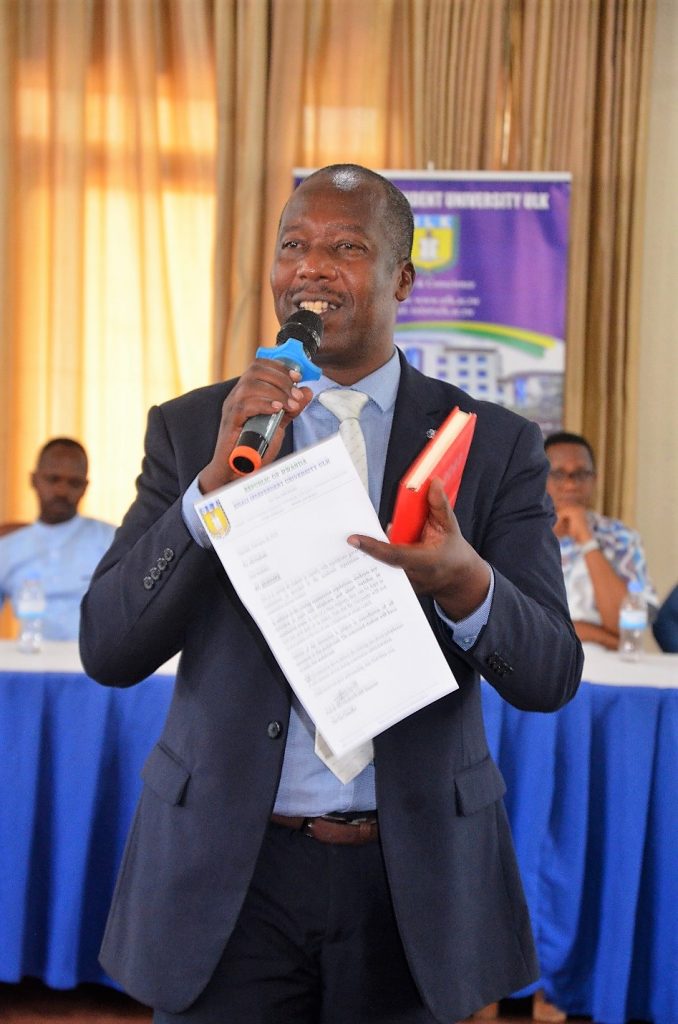 Africa as a continent has been through thick and thin for many years now. History has it that Africans had their own ways of living before the arrival of white masters. The latter explored and later on colonized the continent after sharing it as if they were sharing a loaf of bread. It was during colonialism that the situation became worse. Africans could not think on their own. They had to be guided so as to act in accordance with the will of their masters, the colonialists.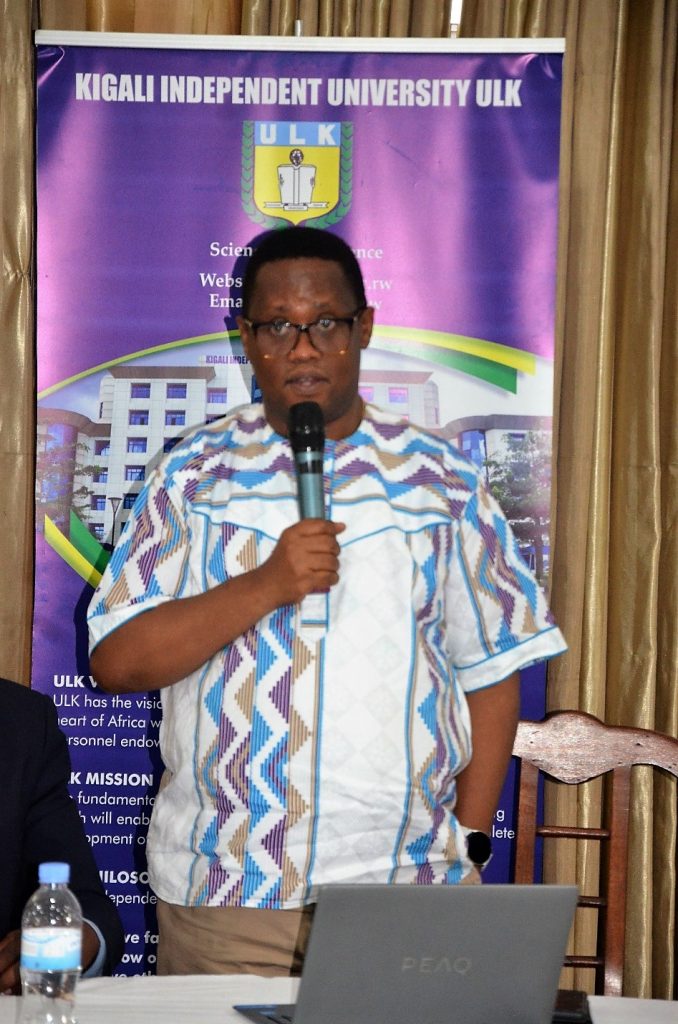 As Dr. NDUSHABANDI said, the Pan-African Movement is rooted in the ancient Africans who thought tooth and nail for their rights.
"People like Sylvestre Henry Williams, W.E.B Bubois and many others were the pioneers of what we are witnessing today as Pan-African Movement. They made fought against all forms of unequal treatment of people. They believed that black and white people were equal and should be treated the same way", Dr. NDUSHABANDI told the audience.
Apart from the founding fathers of the Pan-African Movement, there are other players who significantly impacted the African ideology of oneness among Africans. They are believed to have ignited the Pan-African Movement to push it forward so as to keep it alive eternally. As disclosed during the function, these players include Nkwame Nkrumah, Nelson Mandela, Julius Nyerere, and many others.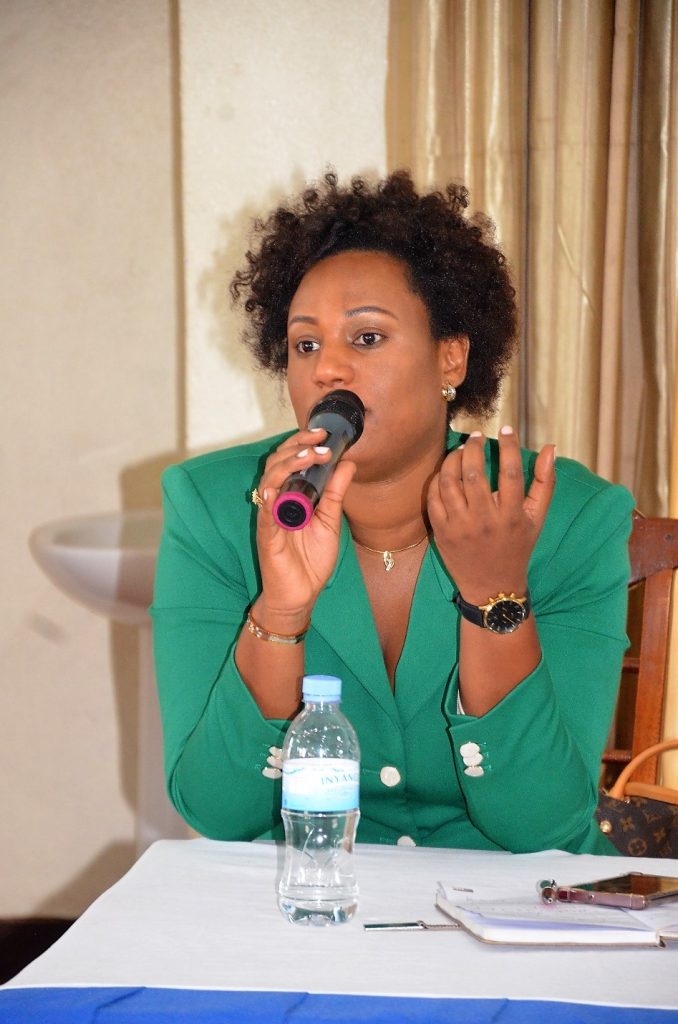 Speaking at the function, Uwamahoro Nadia told the audience that Africa as a continent is currently confronting problems such as economic crisis, young people relocating to other continents and others. As she said this should be done away with by being innovative to create job opportunities in various areas.
"Our continent is faced with a number of challenges including the economic crisis, young people moving to other continents for a living, and many others. The best remedy to all these setbacks is being creative and getting skilled so as to contribute to all sectors of life such as agriculture, infrastructure and others", she told the predominantly youthful audience.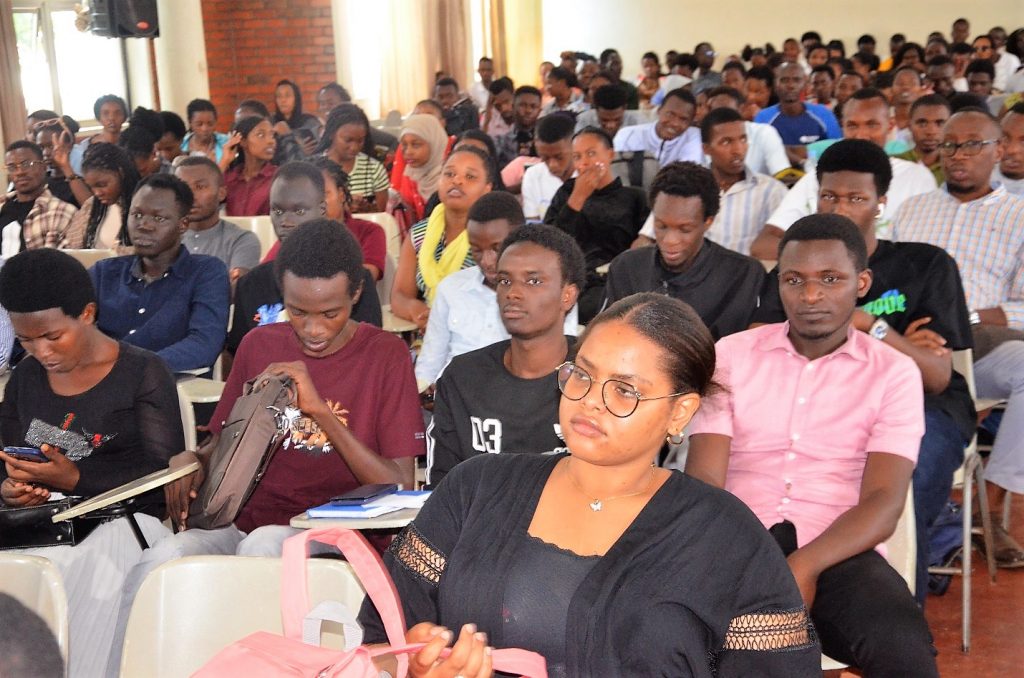 After the two speakers had delivered their messages, elections were held to elect a new committee of the Pan-African Movement at ULK. The results of the elections turned out that Gapsard NZABAHIMANA became the Chairperson of the University PAM Club.