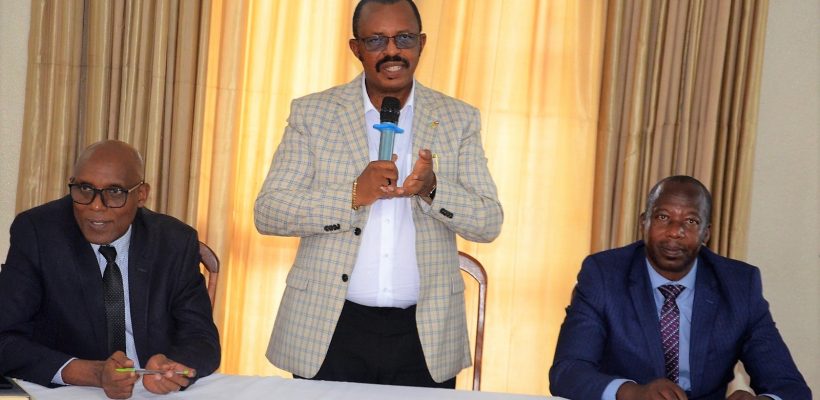 URWIBUTSO BOSS DELIVERS A PUBLIC LECTURE AT ULK
Nyirangarama is one of the names that are widely known not only in the land of a thousand hills, but also overseas. The name has become famous due to SINA Gerard, a well-known businessman whose products are sold across the globe.
As a successful, businessman, he is always invited at various functions to speak through experience of his journey as an entrepreneur. It is against this background that on 1st March 2023, he visited Kigali Independent University ULK where he delivered a public lecture on the power of saving for a dream business.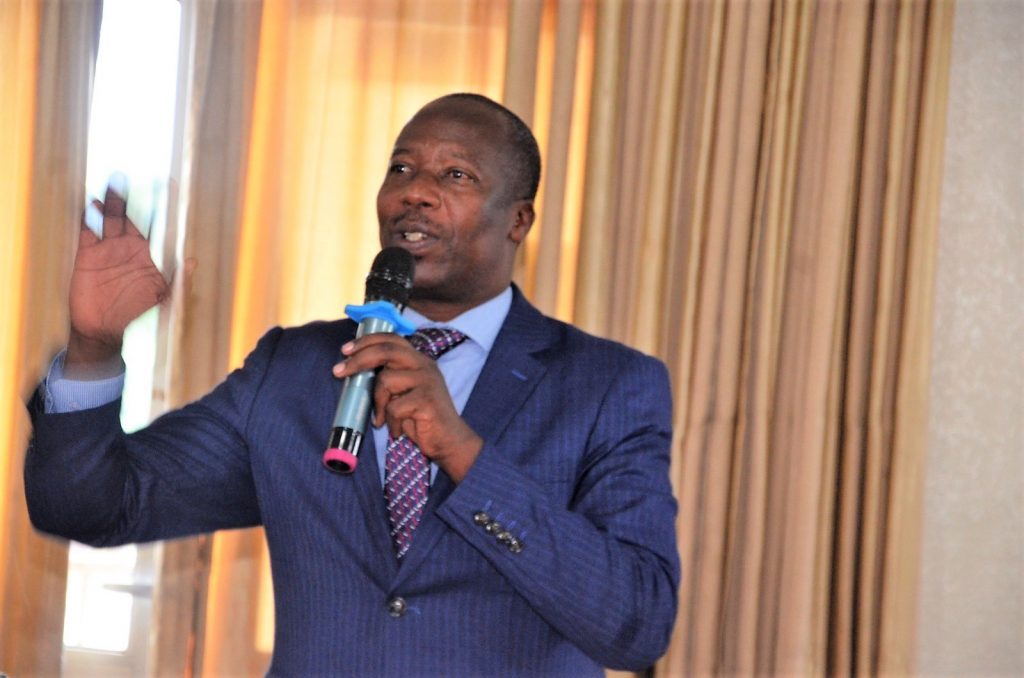 In his opening remarks, the Vice Chancellor of Kigali Independent University ULK, Prof. Dr. NKUNDABATWARE Innocent, thanked the entrepreneur for his volition to visit ULK. Similarly, he thanked the students for attending the function massively and invited them all to utilize the opportunity to learn more from the man considered by many as a role model in business.
"Sina Gerard is a serial entrepreneur who has maintained focus ever since he embarkled on his journey as entrepreneur. This therefore makes him the right man to borrow a leaf from as young entrepreneurs. That's why I urge you all to follow his lecture for more about business realities", he told the students.
The businessman runs numerous businesses including the renowned Urwibutso Enterprise whose headquarters are in Nyirangarama Cell of the Northern Province. The enterprise courtyard is forever overcrowded with vehicles that stop to buy from the most stunningly admired products of Urwibutso Enterprise. The area has become the main stopover on the Kigali-Musanze Highway.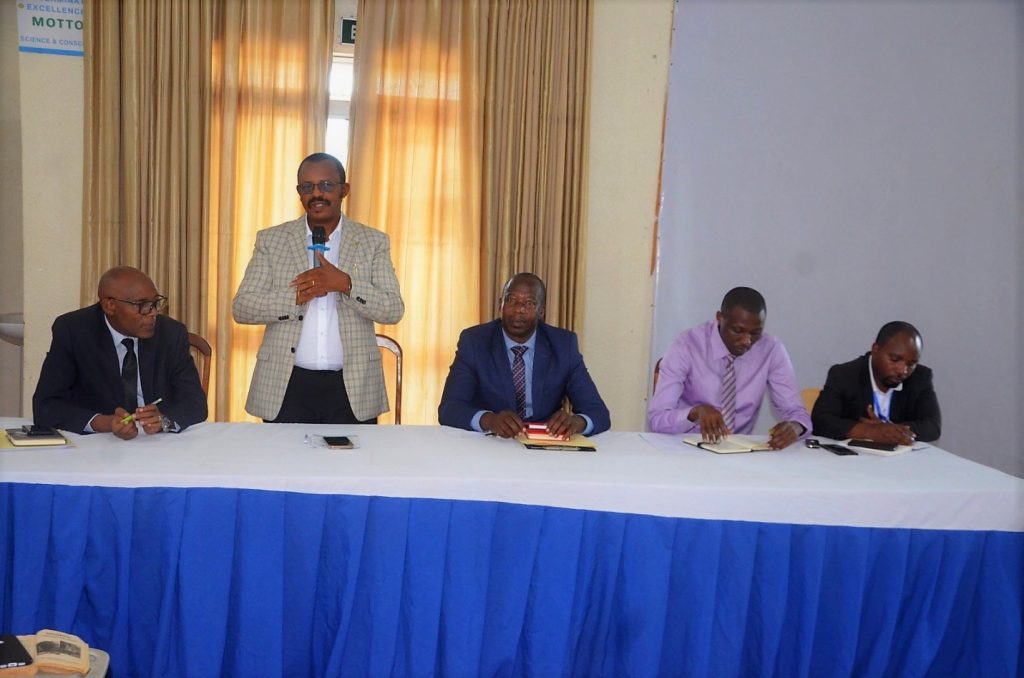 Speaking at function, Sina Gerard, who was awarded an Honorary PhD in Entrepreneurship by Azteca University in Mexico to become Dr. SINA Gerard, told his audience that he embarked on his entrepreneurship career back in 1983 in his home place, Rulindo, a rural area of Rwanda. With his commitment and hard work, he has lived to see his dream come true. He added that when the Pandemic, COVID-19, caused disasters across the world, that is when he realized that his dream was worth chasing.
"I started in 1983 aged nearly 20 years. I had the belief that all challenges are surmountable and that nothing can stop one from embracing their goals if they are determined. Recently when the world went through hard and unbearable moments of the pandemic, I realized that my decision to venture in agribusiness and manufacturing business was well made. This is because when other services closed, the agricultural sector and related manufacturing companies remained open to feed the world", he said.
As he said, he always strives to contribute to the realization of national targets including the agenda 2050. In this framework, he established a school where young children in their lower grades study free of charge so as to eradicate illiteracy.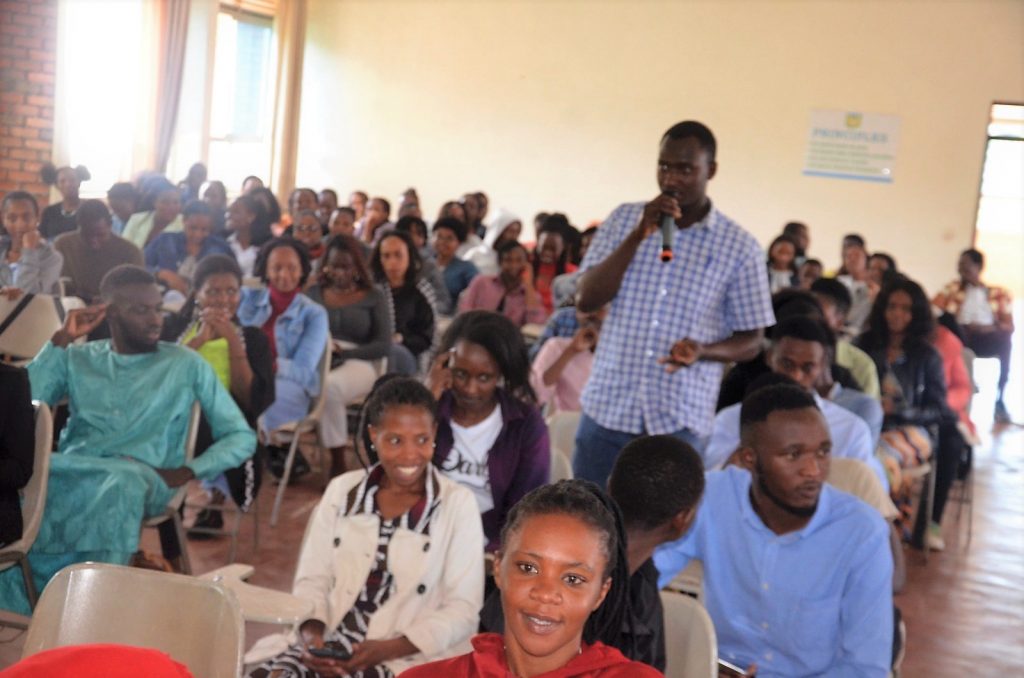 The function climaxed in questions which mostly centered on how SINA Gerard has managed to go against all odds to become one of the leading entrepreneurs in Rwanda.
It is worth noting that the public lecture has been possible through the coordination of the ULK Incubation Centre headed by Mr. BANAMWANA Gilbert, who also attended the function.