THE ECONOMIC POLICY RESEARCH NETWORK (EPRN) ANNUAL CONFERENCE
It was another brighter day as we concluded a conference yesterday at Lemigo Hotel in the Smart City of KIGALI organized by the Economic Policy Research Network (EPRN) that lasted for two days. The qualities of presentations were very amazing and informative that equaled presentations in any other usual international conference. Firstly, I want to extend my sincere gratitude to the Executive Director of EPRN for organizing such a wonderful conference and for accepting to work with Kigali Independent University ULK to conduct evidence-based research and capacity building in Rwanda..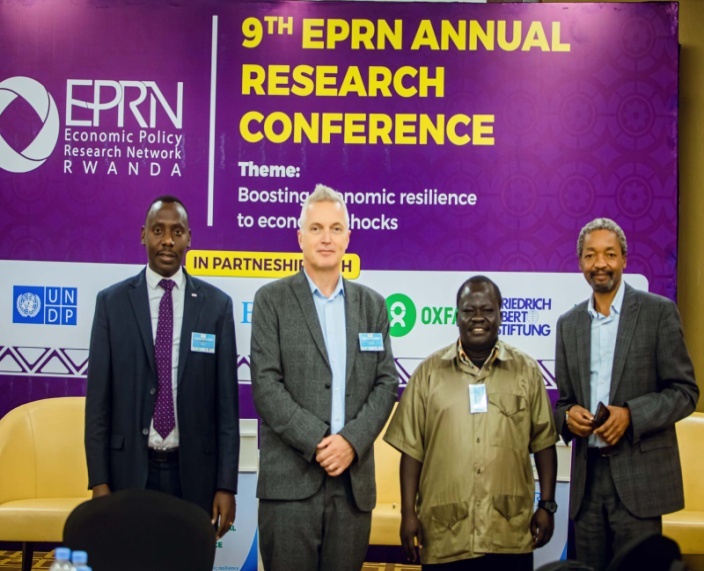 Secondly, I wish to thank my great friend the Resident Chief Economic Advisor at UNDP Rwanda for the trust and continued consultation with ULK as we finalize drafting of the evidence-based report on the Integrated National Financing Framework (INFF) to accelerate the SDGs in 69 countries Rwanda inclusive. Thirdly, I also want to thank the Regional Director of the United Nations Economic Commission for Africa (UNECA) for accepting to work with ULK in deploying modern predictive models using machine learning and artificial intelligence to deeply explain research findings to effectively support policy decision making. Fourthly, I further wish to thank the Resident Representative of FRIEDRICH EBERT STIFTUNG (FES) for accepting to work with ULK on the Youth Graduation and Employment project through Inclusive Financing for fresh graduates.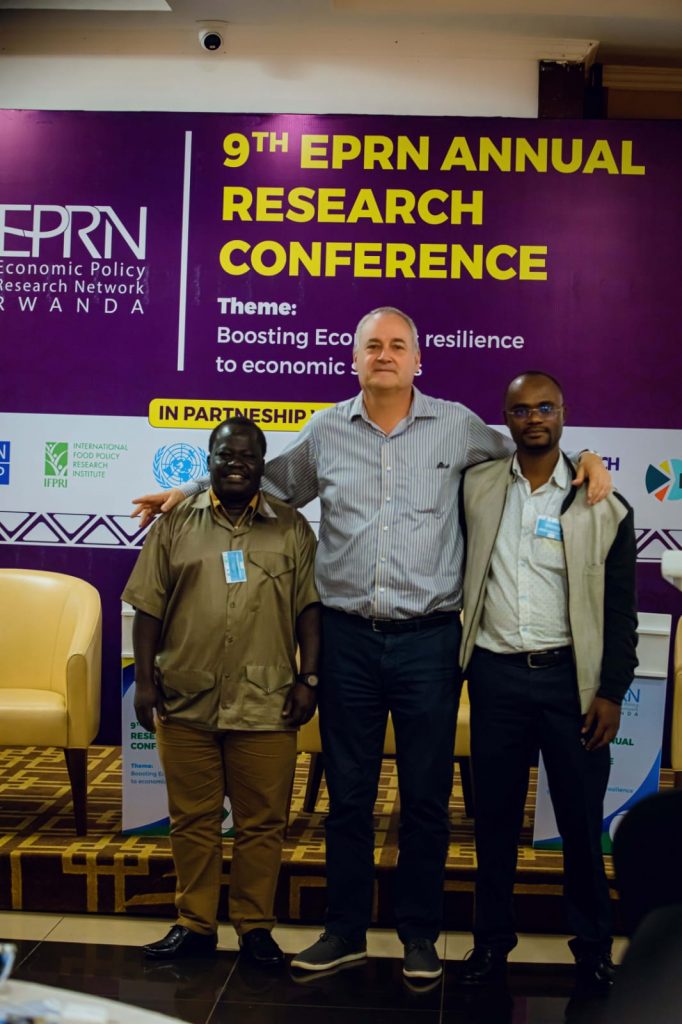 Lastly, I want to thank the Country Representative and Program Leader of the International Food Policy Research Institute (IFPRI) for agreeing to work with ULK to conduct research on the Food Market Value Chain in Rwanda. Henceforth, EPRN, UNECA, FES, and IFPRI are our new partners in Rwanda. Notably, securing partnerships with these reknown international development institutions wouldn't be possible without the tirelessly efforts of the President and Vice President of ULK who have taken educational training to another level not only in Rwanda but globally. We shall continue to work hard day by day to uplift the image and visibility of ULK locally, regionally and internationally.